Last Posted
Selecting the Right Bridesmaids on Your Wedding and Brides Day
Many people are very happy once they learned that a couple is going to get married. Examples of them are the female friends that can be a special part of the brides day by being their bridesmaids. There can be two reasons why these women would like to be bridesmaids. First, just wanted to be a part of the wedding and celebrate it with the couple. But aside from this, there are some bridesmaids who would have the opportunity to catch the bouquet and be the next person to get married. The only problem is that there are some brides who may find this task of choosing the bridesmaids to be very problematic. They start to be very confused about who to choose and even why to choose them. If you are among these brides who are having some problem sin choosing the beset bridesmaid for your wedding day, what you can do is to read on the following considerations so you will have the right people for your wedding.
Above all, it is important to think or consider your friends or family members. These are the people who have been with you through thick or thin so they must be the ones who want to be with you on your wedding day. With this, they should be the first people whom you should choose to be on your wedding.
However, there are lots of women who would like be bridesmaids but do not really know their tasks. First of all, it is important for the bridesmaid to be that their role is not only done on the wedding day itself. Bridesmaids are the people who will help the bride to have the best wedding possible for the bride. They will help the bride in finding the best wedding needs for their special day. They would be the company of the bride in getting their needs. They will also be the best help that the bride can get as they can help them choose the right design on their wedding.
Next, it is essential for you to choose the bridesmaids who are comfortable in wearing dresses. Remember that depending on preferences, there are some women who do not really like dresses. This means that if you would like to stop any problems that dresses may cause for the bridesmaid then you should not choose them if they can't wear the dresses. This will not only cause stress to you both as the bridesmaid will not be comfortable while the bride will have problems in seeing the disappointed look on the bridesmaids face.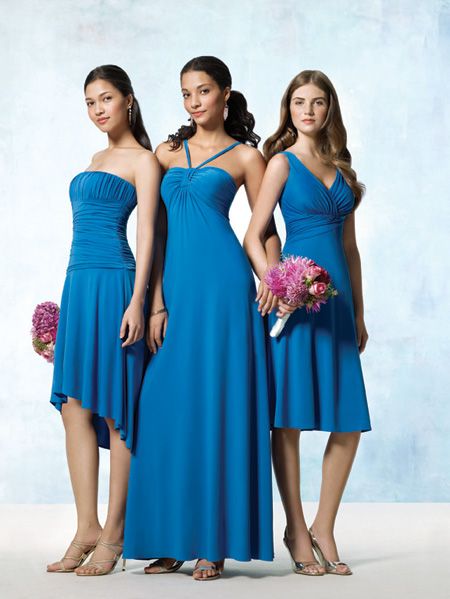 Next, you should not choose a lot of bridesmaids. You can just choose less than five and its fine. You need not to have a lot of bridesmaids just to satisfy all your friends. Only a few will already be a good help in getting the wedding done.
If you have few women friends to choose, you may want to also consider your groom's sister or your common friends. In this way, you will complete your entourage without problems in choosing the right people on it. This would mean that you have to get the following people in order to be a great help for you compared to just doing the wedding preparation on your own.
Finally, it is important for you to know that there should be no guilt when you choose the bridesmaids. Remember that they also understand that not all will be a part of the brides day. And if they are real friends, they will surely understand and will still be around to help.
It is true that bridesmaids are essential to wedding day. With this, it is just important for the bride to get the right ones for them. This is because they are going to be of help for the brides in terms not only for the wedding day but also throughout their lives.
Source : collected by weddingtobe